The Indigenous Mathematics Symposium began 10 years ago with 24 educators from across British Columbia meeting at the University of British Columbia. Our common interest was sharing strategies and actions for supporting success in mathematics education for Indigenous learners. This initial meeting was sponsored by British Columbia's Ministry of Education through Indigenous Education. 

Since our first meeting we've formed a network that connects educators, community members, and administers across the province. To date close to 1500 people have attended our annual Indigenous Mathematics Symposium held at the Sty-Wet-Tan Hall, First Nations Longhouse, UBC on traditional unceded Musqueam territory.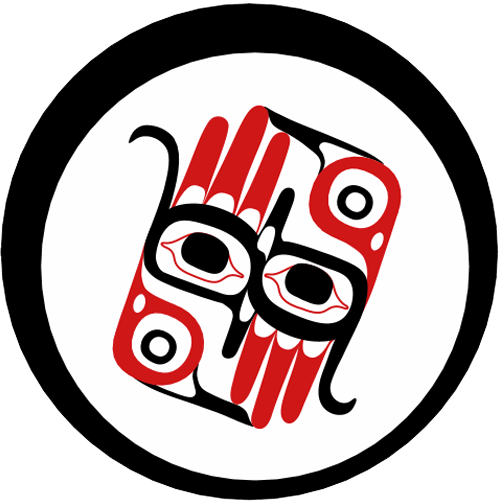 Haida artist Billy Yovanovich Jr. designed our Network/Symposium logo titled Mouse Woman. Mouse Woman, the narnauk, supernatural shape-shifter is shown with her open interconnecting hands. According to Yovanovich, Mouse Woman is known for her call to balance and equity. A symmetrical design the eyes of Mouse Woman help see the math while the hands represent the helps/teachers of math. The hands and eyes help us see and talk mathematics. According to the artist, "the hands and eyes are important to this design as they represent how we see and talk, as I believe we can talk with our hands and eyes."
Artist William (Billy) NC Yovanovich Jr.––whose Haida name is Kuuhlanuu––is a member of the Ts'aahl Eagle Clan of Skidegate, Haida Gwaii. Billy is an accomplished young artist currently living and designing in Victoria.
Network and Symposium Organizers: