GettyImages | Tree Crown Shyness
Learning from Indigeneity:
Living Mathematics Education as Relational Practices
May 10 and May 17, 2023 Virtual
Summary
A tree forest canopy embraced this year's theme – Learning from Indigeneity: Living Mathematics Education as Relational Practices. This forest canopy is growing to maximize and share light, minimize shading, and create gaps for sunlight to reach the forest floor. It reminds us, as educators and learners, of possibilities that arise, when we care for each other. Trees chat among themselves. They share messages, nourishment, and wisdom. Trees remember; they can even distinguish stranger from kin. And, as this image shows, trees practice entanglement while at the same time support individual strength.
Trees, like land and place, can teach us as humans about ourselves and our relationships with others. Our theme spoke to teachings of land and place, of Indigenous philosophies rooted in relational practices, and of living intelligences within human and more-than-human worlds.
Learning from Indigeneity can support (re)membering educational practices rooted in relationships. Questions that guided our 2023 Symposium included: How might Indigeneity and placed ways of knowing help us unlearn colonial logics embedded in math education practices? How might (re)membering placed curriculum offer other ways of relating mathematically? How might place/land provide us with other ways of conceptualizing mathematics education and what counts as success, and thereby (re)imagine other kinds of practices?
Session 1: Living Education as Relational Practices with Dr. Dwayne Donald
Our featured speaker, Dr. Dwayne Donald, a descendent of the amiskwaciwiyiniwak (Beaver Hills people) and professor in the Faculty of Education at the University of Alberta, shared his ideas for the importance of relations, including mathematical, and ways in which Indigenous perspectives and wisdom can expand and enhance education.
---
Session 2: Igniting the Sparkle Sharing Circles
Kristin Insull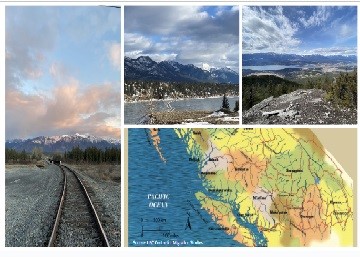 Kristin is the District Vice Principal of Numeracy for Rocky Mountain School District No. 6, located on the traditional, unceded, and shared territory of the Ktunaxa and Sécwepemc peoples, and on land steeped in two centuries of rich Métis history. Having relocated from her ancestral homeland in the Red River Valley (Winnipeg) in 2021, she brings over a decade of teaching mathematics at the secondary level, as well as the perspective of time spent in both union leadership and district management to her work with the staff and students in School District 6 and beyond. Grounded in Indigenous Ways of Knowing represented through the Medicine Wheel, how can primary students reflect on their own learning, specifically in a primary numeracy context? The Medicine Wheel keeps us mindful of balance – that learning is holistic, and occurs by doing, observing, feeling, and experiencing the world around us.
Download presentation resource PDF
---
Jess Kyle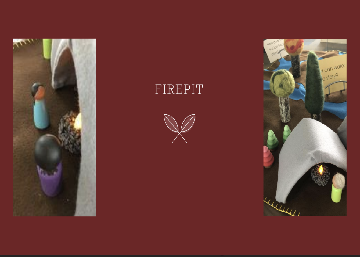 Jess is a settler living on the traditional unceded territories of the Katzie, Kwantlan, Semiahmoo and other Coast Salish nations. She has been teaching here for 20 years and is currently a Numeracy Helping Teacher for SD36 (Surrey). This presentation is on an ongoing project in collaboration with Indigenous Helping Teachers and several classroom teachers and teacher librarians in the district. Using the principles of place-based learning and Indigenous Storywork, they have been using map mats of the Semiahmoo and Sto:Lo territories in combination with the Sto:Lo Sitel and White Rock stories to encourage students (K-6) to connect to their learning in holistic ways that honour context and narrative as essential to understanding.
Download presentation resource PDF
---
Matteo Tamburini and Kayshish Pichette-Cline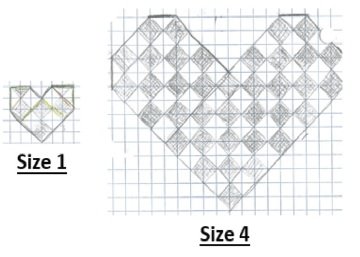 Matteo was born and raised near Florence, Italy and lives in the traditional homeland of the Lhaq'temish and other Coast Salish people, in the city of Bellingham, Washington, and have been teaching Mathematics at Xwlemi Elh>Tal> Nexw Squl for over a decade. Kayshish is from the Nooksack Tribe and Lummi Nation and is currently enrolled at Western Washington University in the mathematics program. Also a Northwest Indigenous College Alumni, she has been a math tutor at NWIC for 3 years and has taught elementary algebra. The Math faculty
Xwlemi Elh>Tal> Nexw Squl
at have been collecting a variety of algebraic patterns from students, based on cultural practices like beading and weaving. They are used extensively in their algebra classes. Matteo and Kayshish demonstrated how to set the tone for classes and shared (with permission) some of the patterns they used.
Download presentation resource PDF
---
Allison Higinbotham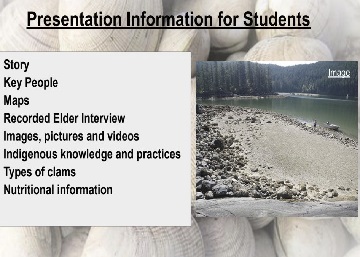 Allison grew up on the unceded territory of the K'ómoks First Nation on Vancouver Island in the loving household that fostered a connection with nature. She is of mixed settler ancestry and doing her part to become a better ally to the Indigenous communities. She currently works, lives and plays on the traditional lands of the Songhees, Esquimalt and W̱SÁNEĆ communities in Greater Victoria where she teaches high school mathematics, and is working toward completing a Masters in Indigenous Education at UBC. Allison presented on a small project she has developed for Pre-calculus 12 where students learn about the clam gardens of the coastal First Peoples. The students grapple with given tidal data to create a sinusoidal model to determine how long their clam garden would be accessible. This project enables students to collaborate, problem-solve, model, make connections and reflect.
Download presentation resource PDF
---
Jennifer Dionne, Samantha Morey and Rhonda Girard
As a Numeracy Helping Teacher, Jennifer is passionate about creating mathematical experiences that are culturally inclusive and engender confidence and inspiration. As a grade 5/6 classroom teacher, Samantha endeavours to learn how to change students' relationship with math to be more positive. Rhonda, a Métis Cree, German, and of Ukrainian ancestry, is an Indigenous Education Worker and the Author of "The First Salmon Run: The Bear Cubs' Adventure". This totem story is intricately woven with the Swampy Cree Language. Jennifer, Samantha and Rhonda all live and work on the traditional unceded territory of the Lheidli T'enneh First Nation. They presented on how they connected elapsed time to Rhonda's story The First Salmon Run, The Bear Cub's Adventure. They shared the impact that an author visit can have on learners and how providing choice supports all students to demonstrate their understanding.
Download presentation resource PDF
---
Karen Kehl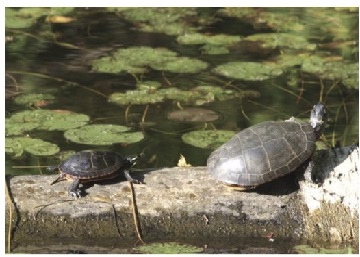 Karen is a non-Indigenous educator who has the privilege of living, working, and learning on the unceded territories of the Secwepemc peoples. She currently teaches K/1 and collaborates with the Literacy Alliance of the Shuswap Society (LASS) in an afterschool reading program to help students learn and love to read. She presented on a project that introduces students to Indigenous stories prior to guiding math investigations. This is an endeavour to engage with Indigenous stories that help connect students to the local community and bring more meaning to the math learning that takes place. She described her "storywork" journey by using Jo-ann Archibald's storywork principles and shared some challenges to finding local Indigenous stories while connecting students to place.
Download presentation resource PDF
---
Lauraine Wakely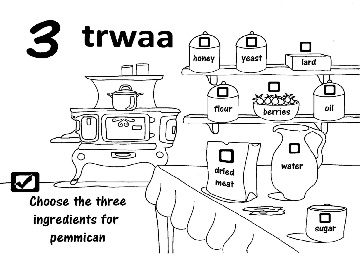 Lauraine is non-Indigenous teacher with Ascend Online School, grateful to live on Tk'emlúps te Secwépemc territory, situated within the unceded ancestral lands of the Secwépemc Nation. Lauraine works and learns with the Little Red River Cree Nation in Northern Alberta and is committed to Truth and Reconciliation and to the First Peoples Principles of Learning. In this circle, she shares a love of learning languages and strengthening communication. In particular by integrating Michif and Cree into the Elementary Math sessions. It is an art in progress, but she knows that the students love learning the words, which draws them in close to the lessons in Math and further ignites their interest in the Indigenous cultures.
Download presentation resource PDF
---
Carol Bob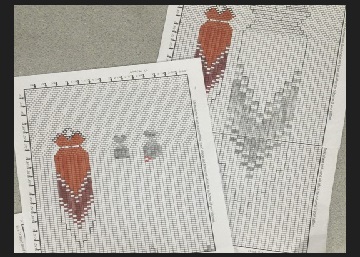 Carol is a member of Wilps Luus and her hereditary name is Sta'os ta'on which means helping hand. Carol works on the Lax Yip of her Gitxsan nation at Hazelton Secondary School in northern BC. This year, she teaches workplace mathematics 11. Today, Carol shared how she started the Missing and Murdered Indigenous Women and Girls (MMIWG) with the Workplace Mathematics 11 on unit for 2D-3D, review graphs, finance.
Download presentation resource PDF
---
Dahlia Benedikt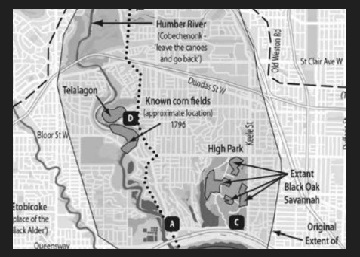 Dahlia (they/she) lives in Tkaron:to, sacred territory of the Haudenosaunee, Anishinaabe, and Wendat First Nations. She is a community-based educator with a background mostly in social movements and cooperatives and teaches at Seneca College. Dahlia is committed to changing the way we do education and living up to our land responsibilities. In this circle she shared the story of an outdoor educational inquiry tracing the lands of High Park, Tkaron:to with a group of 14-year-olds. Guided by Jo-ann Archibald's storywork principles, she shared three 'math moments' that helped students to uncover some of High Park's hidden histories, and how their perspectives inform the stories found (and those that are overlooked).
Download presentation resource PDF
---
Monica Bergeron, Brenda Celesta, Ryan Bourdeau, and Lacey Banman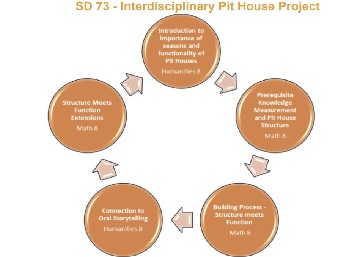 Monica is the District Numeracy Coordinator for SD 73 and prior to this role, was a middle and high school math and science teacher for over 20 years. Ryan is a math and science educator at Brocklehurst Middle School which has been a tremendous learning experience to take part in the development and first classroom run of this cross-curricular project. Lacey is a middle school and secondary science, math, and French teacher of settler ancestry and is pleased to have had the opportunity to work to become a better ally. Lacey is interested in the challenge of finding authentic and respectful ways to integrate Indigenous culture and ways of learning into a math classroom. Monica, Brenda, Ryan and Lacey live and work on the unceded Tk'emlúps te Secwépemc territory. The project shared here was an interdisciplinary inquiry project around pit houses involving Humanities 8 concepts such as Secwépemc stories, seasons, comparative cultures, and oral storytelling with Mathematics 8 concepts such as measurement, inquiry, and scale factor. The question guiding this sharing circle is: How does the local knowledge of pit house functionality affect the structure?
Download presentation resource PDF
---